1.Product introduction of Caustic Soda Liquid
CAS : 1310-73-2
HS: 2815120000
Chemical Formula: NaOH
EINECS No.: 215-185-5
UN: 1823
Place of Origin:Shandong, China (Mainland)
Brand Name: Hosea Chem®
Appearance: Clear liquid
Another name: NaOH ; Sodium hydroxide solution; Sodium hydroxide liquid; lye; caustic soda solution; Caustic soda liquid; Caustic Soda Lye Liquid Solution; Soap Chemical Formula Caustic Soda Lye; Caustic Soda Lye; Caustic Soda Liquid/ NaOH Liquid/ Sodium Hydroxide Solution: 30%, 32%, 42%, 48%, 50%;.

Sodium hydroxide solution (caustic soda liquid) is a colorless, astringent and greasy liquid.
2. Product Parameter(Specification) of Caustic Soda Liquid
Items

50%

48%

42%

32%

30%

NaOH

49% Min

48% Min

42% Min

32% Min

30% Min

Na2CO3

0.2% Max

0.2% Max

0.2% Max

0.3% Max

0.3% Max

NaCl

0.01% Max

0.02% Max

0.04% Max

0.05% Max

0.05% Max

Fe2O3

0.001% Max

0.002% Max

0.002% Max

0.006% Max

0.006% Max

Standard

GB/T 209-2006
3. Product Feature And Application of Caustic Soda Liquid
1)Used as the most common paint stripper on the wooder objects.
2)Used in conjunction with zinc for creation of the famous Gold pennies experiment.
3)Used in the refining of alumina containing ore (bauxite).
4)Used in soap making(cold process soap,saponification).
5)Used in the home as a drain cleaning agent.
(Textile Chemicals;Water Treatment Chemicals ;Detergent Raw Materials ;Paper Chemicals; Rubber Chemicals; Cosmetic Raw Materials; Pharmaceutical Ingredients; Food Additives; Washing powder raw materials; Shampoo raw materials )

4. Product Details of Caustic Soda Liquid

Sodium hydroxide(caustic soda liquid) is very versatile.Used in the production of paper, soap, dyestuff, rayon, metal smelting, petroleum refining, cotton finishing, purification of coal tar products, food processing, wood processing and machinery industry, etc.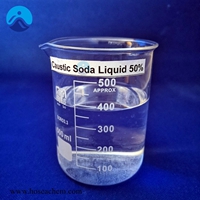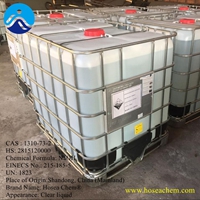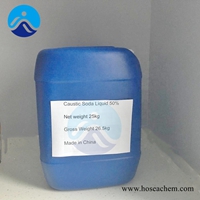 5.Product Qualification of Caustic Soda Liquid

With the best prices, good quality, and good service, Hosea Chem® Caustic Soda Liquid are highly recognized and praised by our customers. Meantime, we provide technical support of each product and marketing competition survey to help customers further enlarge their business easily.
Caustic soda products meet the stand GB/T209-2006.
Sampling is conducted every 2 hours and testing for ensuring the quality .
3rd party inspection can be arranged when loading the container.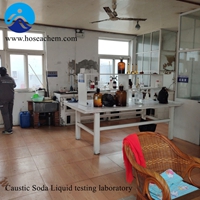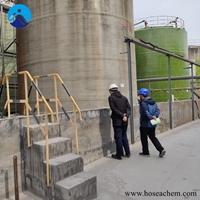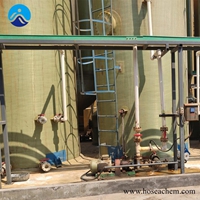 6. Deliver, Shipping And Serving ofCaustic Soda Liquid
Packaging:



IBC Drum

20ft container

32%

1.355MT

18 IBC Drums

24.4MT

48%

1.5MT

16 IBC Drums

24MT

50%

1.5MT

16 IBC Drums

24MT



Drum

20ft container

32%

25Kg

840-855 Drums

21-21.375MT

48%

25Kg

840-855 Drums

21-21.375MT

50%

25Kg

840-855 Drums

21-21.375MT
Storage: Stored in dry, cool airiness place, far away from heat, avoid insolation, sign with no moisture and no insolation.

Delivery Detail: 2 weeks after confirm order.
Shipping: by sea.
Serving:
Ⅰ. over 10 years of export trading experience.
Ⅱ. 7x24 hours custome service, help you to solve your questions anytime you want.
Ⅲ. Arrange the orders and shipping with cus requests in time, According to the different countries export policy provide complete customs clearance documents.
Ⅳ. Provide a price trend, ensure the clients can know about marketing informations in time.
Ⅴ. Fast response, fast service .Emails will be replied in 12 hours. Ensure your questions will be answered in time.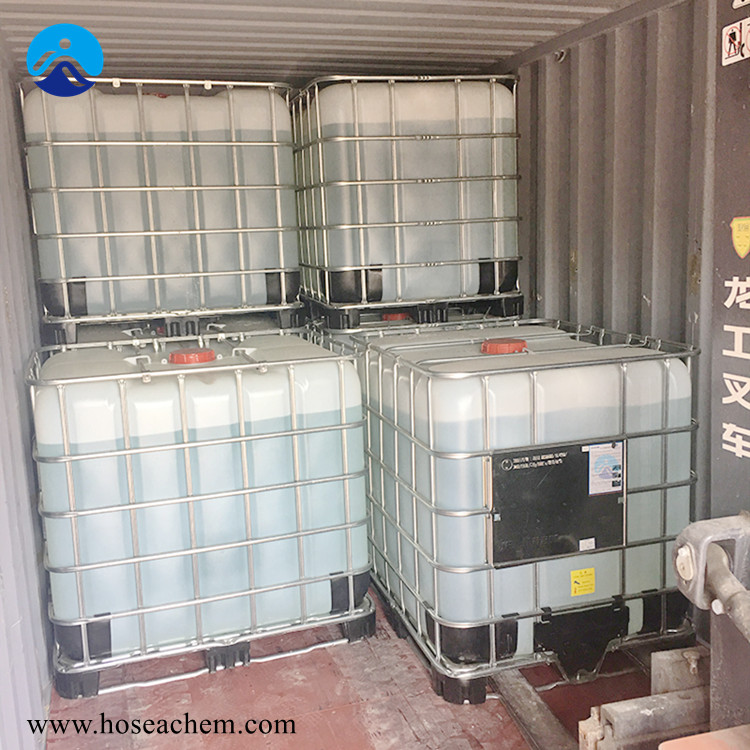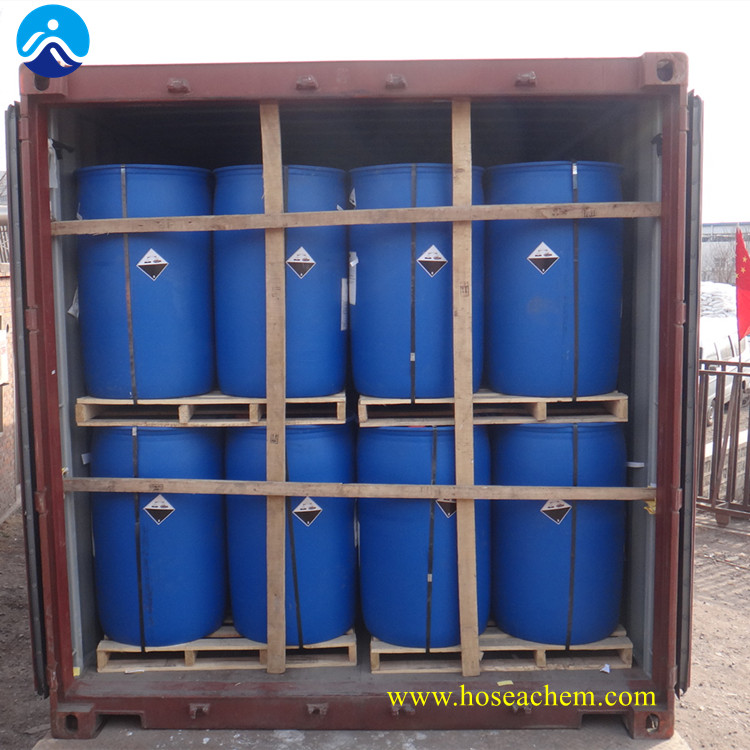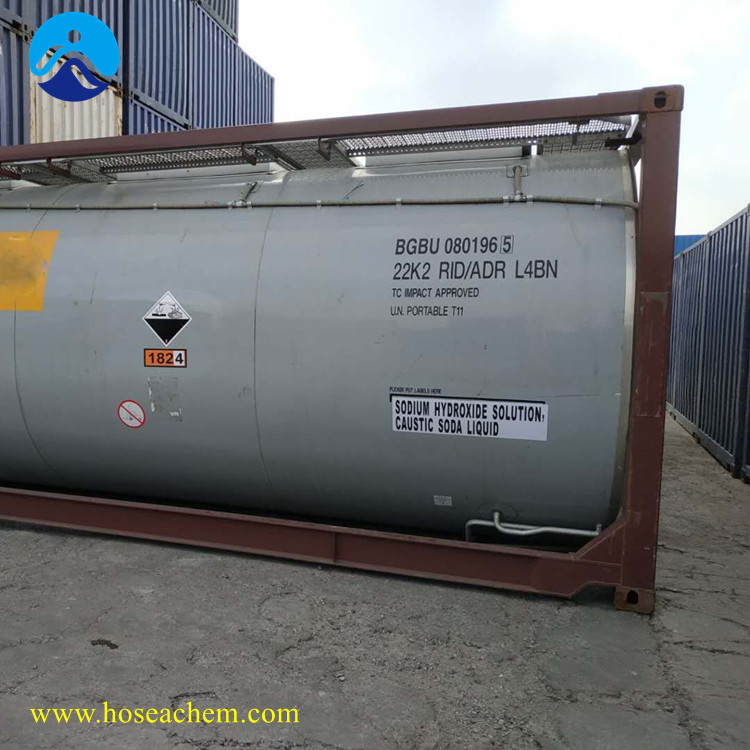 7.FAQ

Q1.What's the payment terms?
T/T or L/C.
Q2.What's the shelf life for the cargos?
Our product's shelf life is 2 years, which is based on dry and ventilated storage.
Q3.What's the delivery time?
We usually deliver the cargos within 10~25 days after receiving customer's prepayment and original LC.
Q4.What documents can we supply?
Commercial Invoice, Packing List, Certificate of analysis, Certificate of Origin, Health Certificate issued by CIQ with embassy legalized, Bill of Loading etc.
The documents will be sent by Express within 24 hours against your full payment.